What to Look For In EMR Document Management Software (DMS)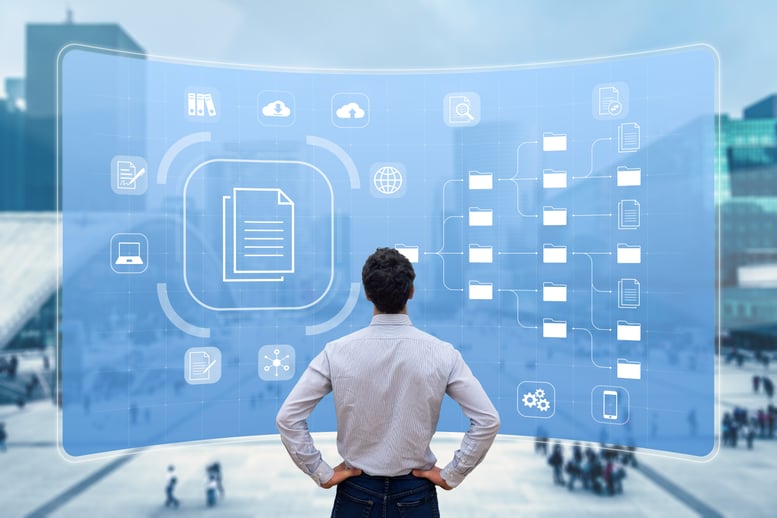 There's a trick to getting any job done most efficiently and effectively—it's in the type of tool you use. In today's healthcare climate, the tools that increase productivity are increasingly sophisticated technology—and there are more options than ever. EMR document management software (DMS) is one such tool that can help streamline and improve the processes associated with document storage, management, and retrieval across departments, easily integrating admissions, charting, registration, human resources, payroll, accounting, purchasing, pharmacy, and more.
There are many DMS options on the market. As you look to manage clinical patient documents and integrate them seamlessly with your patient records DMS, how do you know what to look for?
We've put together a checklist of the most important capabilities to consider when you're looking to add DMS to your practice. But first, let's explore why you need a DMS.
Related: 5 Signs You're Ready for Document Management Software (DMS)
Why You Need a DMS
You've likely been storing sensitive patient information and other clinical forms like intake forms, scans, charts, invoices and more across a number of repositories, from hard drives and cloud-based storage to desktops and even filing cabinets. An EMR document management software takes all of those documents—both printed and digital, and assembles them neatly into one online repository that makes it simple to search, manage, and retrieve items. As you'll see, it also has many other helpful features.
The best document management software will offer you:
Cloud Connectivity: By moving your digital storage offsite, you'll reap the benefits of heightened security from break-ins, natural disasters, rodents, and other risks. Make sure that you choose a DMS with excellent security (more on that in a moment) and that you can access the cloud even during downtime.
Version Control: Guarantee employees are only using the correct, most up-to-date version of any form with system updates every 15 minutes.
Easy Interoperability: Look for a DMS that integrates with your existing EHR/EMR so you can link up patient records with their associated documents, including scans, invoices, prescriptions, and other important documents.

HIPAA Compliance Features:

A strong DMS will have a number of guardrails in place to ensure that you're staying compliant, including keeping audit logs, using correct versioning of documents, and providing secure authentication.

Excellent Security:

This capability goes hand in hand with compliance. In addition to the features listed above, for strong security, look for data encryption across devices, which includes multi-function devices (MFDs) as well as smart devices, authenticated permission levels, SOC certifications, and more.
Continual Updates: Check to make sure that the software updates itself automatically so that you don't need to manually update.
Support and Training: A tool is only as useful as its training. A good DMS will provide ample training opportunities to get your team up to speed, and excellent customer support to ensure that they are using the DMS to its fullest potential.
No matter which DMS you choose, you'll be making great strides in productivity. Since a DMS eliminates the need for massive amounts of paperwork, it can save money on paper, printing, faxing, and filing. DigiDoc has all of these features—and it saves our clients on average about 60% in printing costs. If you want to learn more about what a tool like DigiDoc can do for your healthcare organization, let us know. The right tool can transform your business.